If you're like me your face may be having some adverse reactions to wearing masks for extended periods of time. Whether acne breakouts, dryness, rash or other skin irritations your face is not in the best shape under the mask. Well not to worry, I've done my research and found some tips that work for me and hopefully will be helpful to you also.
First things first – cleanse. Preferably with a pH balanced and noncomedogenic (won't clog pores) cleanser. Next, you want to make sure you hydrate your skin with a moisturizer that is also noncomedogenic. Moisturize before, after and during the period of wear. Another important factor to keeping the skin under your mask healthy is to ensure that you're wearing a clean mask every time. It's best to have many washable masks so you're able to wear a new one each day. Always keep a spare at hand just in case the one you're wearing gets dirty in any way.
Fabrics like 100% cotton and bamboo are some of the most breathable out there. These fabrics provide a great barrier to viruses and are most recommended for those with sensitive skin. A great tip is to look for or make a mask with a thicker weave on the outside and a lighter one on the inside. Silk is also a great fabric for those who suffer from maskne but is not as protective as cotton or bamboo. If you follow these tips and are still having issues contact a dermatologist to schedule an appointment. And if you're not sure which products best fit the categories listed above check out the ones I've found below.
Disclaimer
The traveling 4 are participants in the Nordstrom Affiliate, Top Shop Affiliate, ASOS Affiliate, Pretty Little Thing Affiliate, as well as the Amazon Associates Program and receive a commission on all purchased items that we advertise (at no cost to you of course). We are truly grateful for your support which helps us keep the lights on. Just click on image or link in text to be taken to site for purchase.
Cleansers
Cetaphil Gentle Skin Cleanser 20 fl Oz. This hydrating Face & Body Wash is ideal for sensitive and dry skin. It's non-irritating and won't clog pores. This Dermatologist recommended cleanser is also fragrance-free and soap free making it ideal for those with eczema and rosacea. Sold on Amazon for $11.61.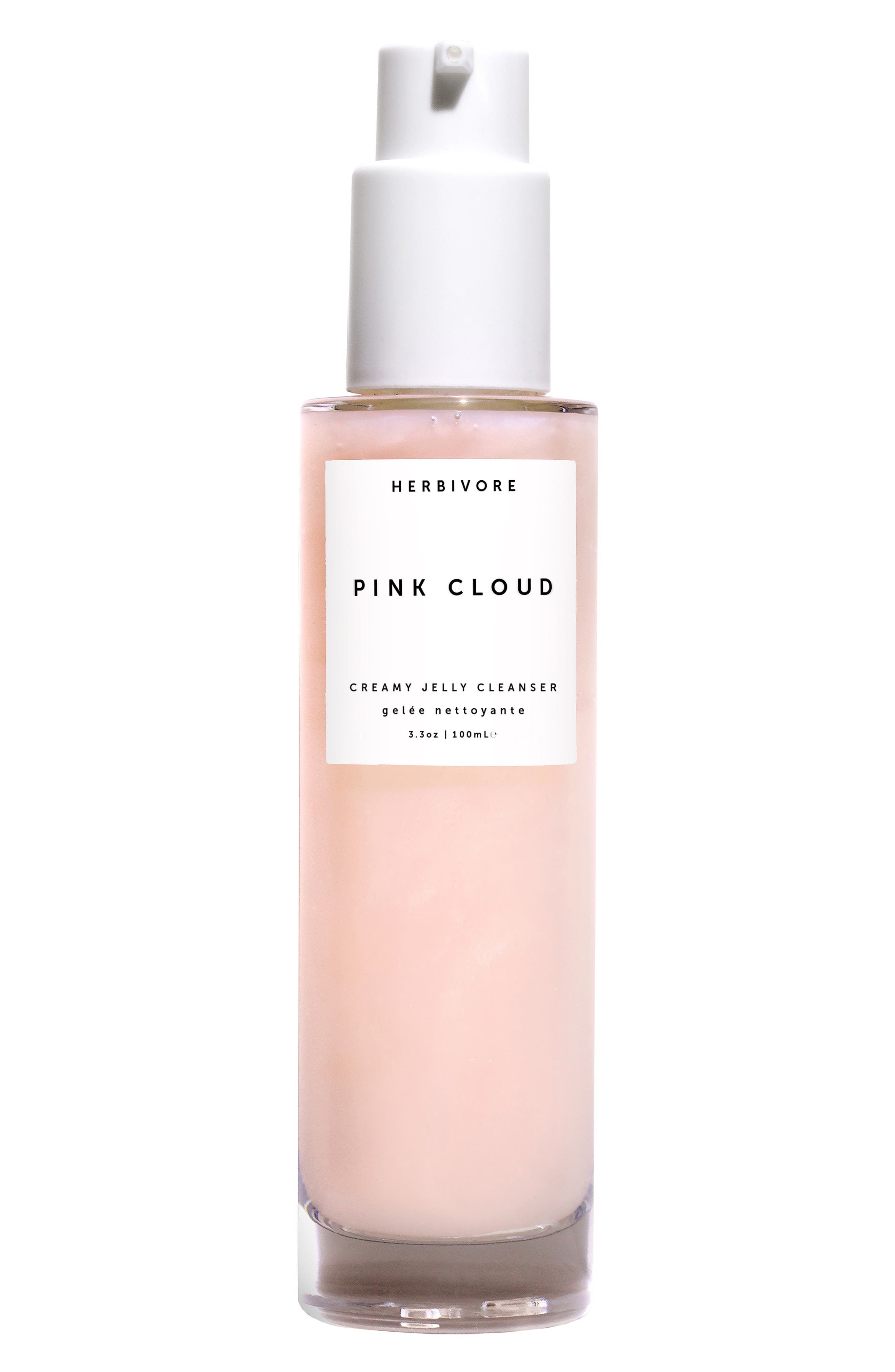 Herbivore Botanicals Pink Cloud Rosewater + Tremella Creamy Jelly Cleanser sold at Nordstrom for $22.00 (3.38oz). This gentle cleanser is Paraben-free, sulfate-free, phthalate-free and silicone-free. With a rose and coconut water base it leaves skin soft and hydrated. Gentle plant-based surfactants lift dirt and oil without stripping moisture. Vegan squalane removes makeup, and superfood tremella mushroom provides hydration and gives the cleanser its jelly texture.
CeraVe Hydrating Facial Cleanser (16oz) is a moisturizing non-Foaming Face Wash. It contains Hyaluronic Acid, Ceramides & Glycerin which is great for those with acne prone skin. Sold on Amazon for $14.64. But, if you prefer a foaming cleanser try CeraVe Hydrating Cream-to-Foam Cleanser. Sold on Amazon for $17.80.
Philosophy Purity Made Simple One-Step Facial Cleanser sold on Amazon for $23.98 (8oz). This paraben free facial cleanser is great for those with combination skin (oily in some spots and dry in others). Also, this 3-in-1 face wash tones, cleanses and melts away face and eye makeup in one simple step. No wonder Sephora dubs it as America's #1 face wash.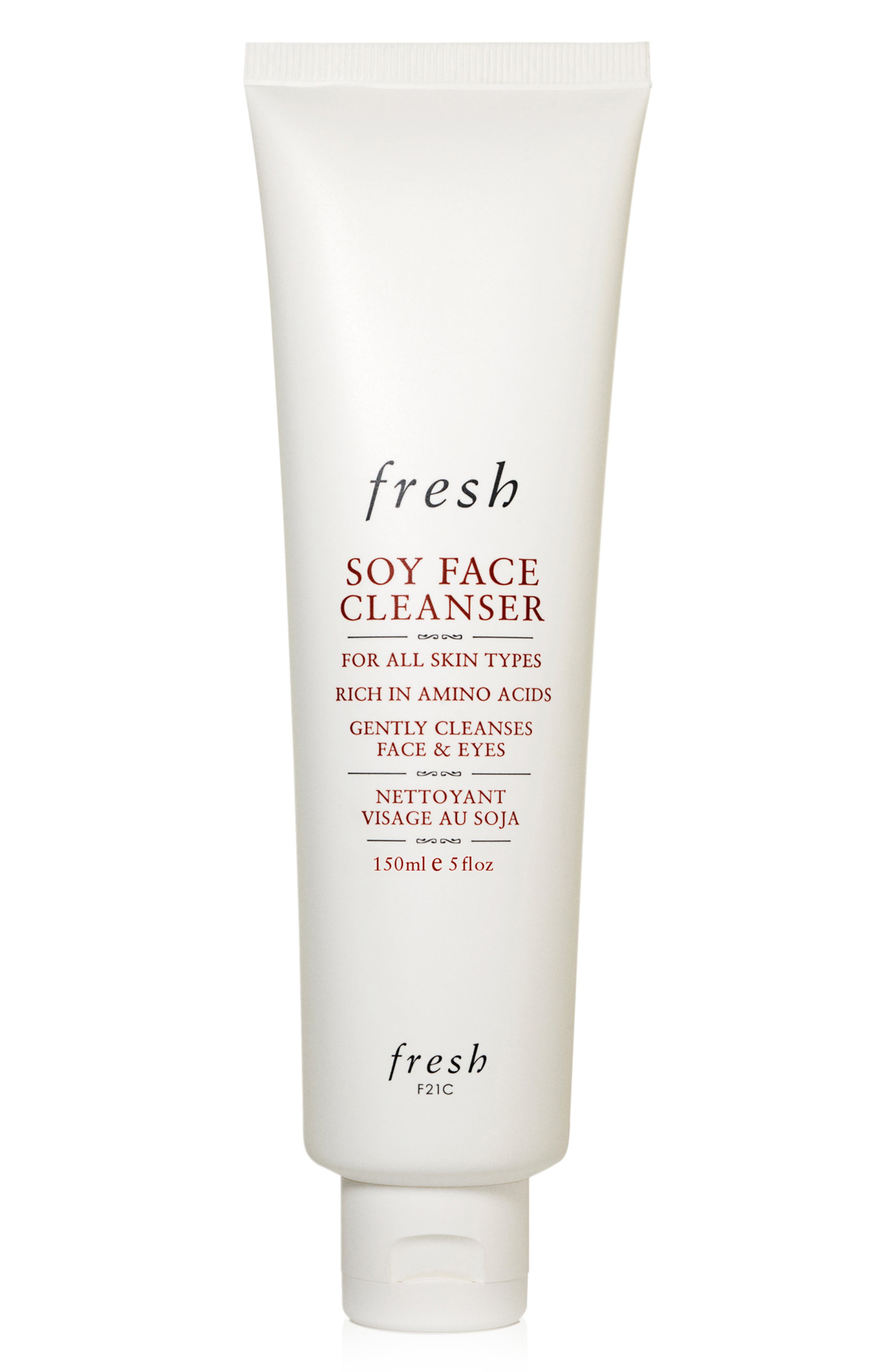 Fresh Soy Face Cleanser (5oz) is an extra-gentle three-in-one gel face wash. It gently melts away makeup and mascara and removes impurities while also toning skin. This face wash is pH balanced and great for all skin types. It's formulated with amino acid-rich soy proteins along with balancing rosewater. Sold at Nordstrom for $38.00
Moisturizers
CeraVe Body and Face Moisturizer (19oz) with Hyaluronic Acid, Niacinamide, and Ceramides it's great for dry and acne prone skin. This formula is also fragrance free, paraben free, allergy-tested, and non-comedogenic. Therefore, it is great for sensitive skin including those with rosacea and eczema. Sold on Amazon for $16.08. Use in combination with the CeraVe Hydrating Facial Cleanser (16oz) for double the action.
First Aid Beauty Ultra Repair Cream Intense Hydration Moisturizer for Face and Body Original and Pink Grapefruit. These 2oz mini samplers are great for trying out before committing to a larger size. These creams provide instant relief and long-term hydration for dry, distressed and eczema prone skin. Probably due to power packed ingredients like colloidal oatmeal that relieves itching and irritation and allantoin which soothes and calms skin. It also uses shea butter and ceramides which helps strengthen and moisturize skin. Sold on Amazon for $20.00.
Neutrogena Oil Free Moisture for Combination Skin (4oz). This fragrance-free, alcohol-free, and non-comedogenic formula controls shine in oily areas while hydrating the dry areas. Sold on Amazon for $9.52.
Weleda Skin Food Original Ultra-Rich Body Cream, 2.5 Fl Oz sold on Amazon for $18.50. Instead of using synthetic compounds and toxic chemicals Weleda utilizes flower, fruit and root extracts, minerals and essential oils. This is probably why the plant based formula comes highly recommended by makeup artists and is great for all skin types.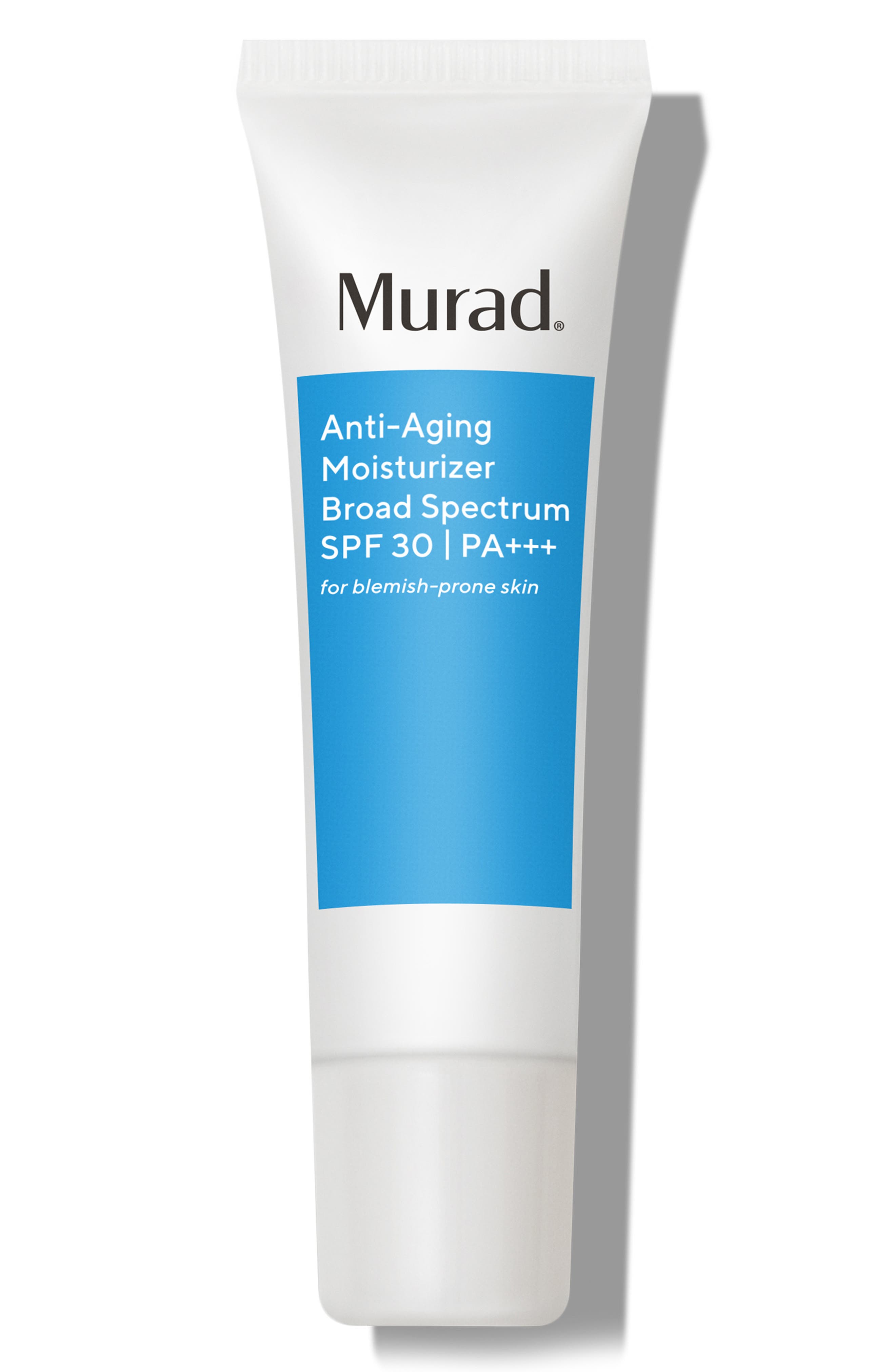 Murad Anti-Aging Moisturizer Broad Spectrum SPF 30 (1.7oz) sold at Nordstrom for $50.00. This lightweight SPF moisturizer reduces signs of aging on acne-prone skin. Also, this formula is paraben-free, sulfate-free, gluten-free, mineral oil–free, formaldehyde-free, pxybenzone-free, and petrolatum-free.
Link Code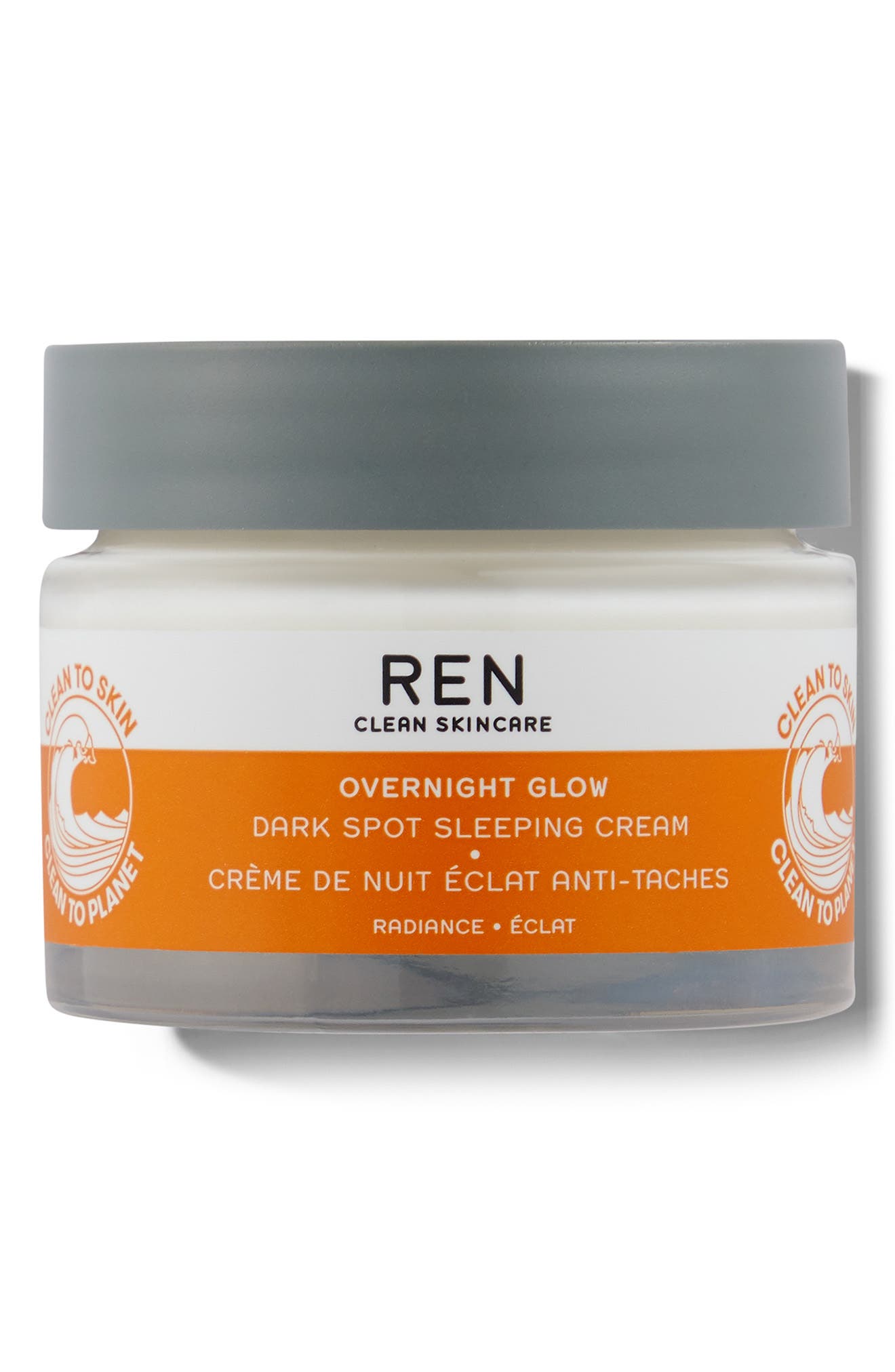 REN Overnight Glow Dark Spot Sleeping Cream (1.7oz) sold by Nordstrom for $49.00. This overnight moisturizer that works while you sleep to visibly increase skin's radiance and hydration is great for all skin types. Because it contains ingredients like encapsulated algae and phytoglycogen that target dark spots it helps to even skin tone. Also, the formula is paraben-free, sulfate-free, phthalate-free, silicone-free and won't clog pores.
Face Masks (non medical)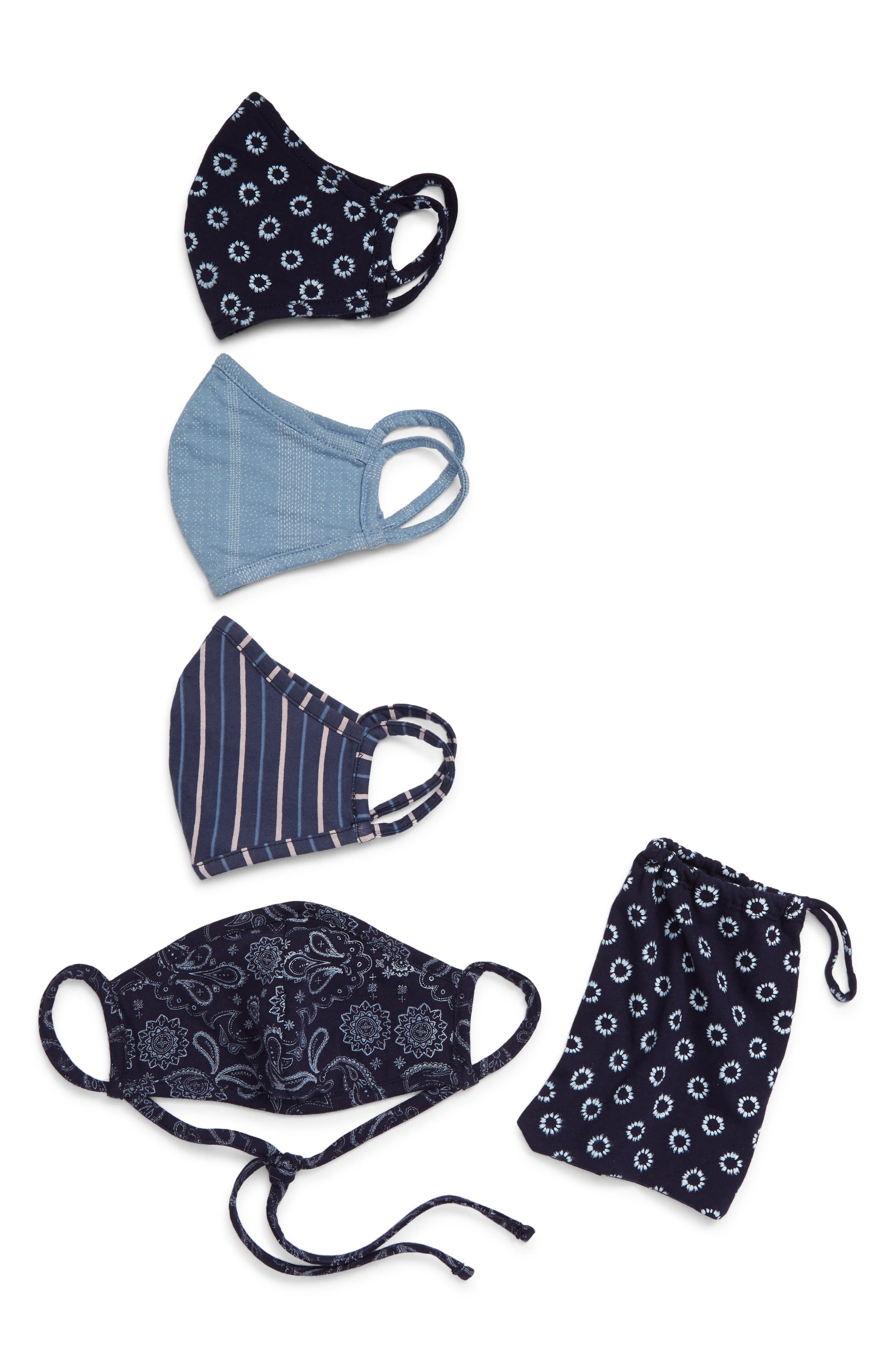 Nordstrom Assorted Print 4-Pack Adult Face Masks ($25.00) are washable and have adjustable ear sliding straps. It features a built-in cotton filter pocket although the filter is not included. It also comes with a storage pouch so you can keep you masks clean and dust free. These masks is 100% cotton (lining and outside layer) so it's breathable and won't irritate most faces.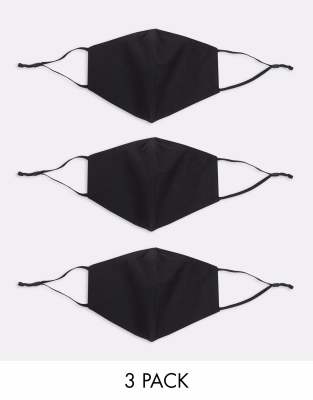 ASOS DESIGN 3 pack face coverings with adjustable straps and nose clip in black ($13.30). These masks are also 100% cotton and double layered for the best protection and breathability. Hand wash in cold water for increased longevity.
Green Shield Bamboo Cotton Face Mask (3 pack) sold on Amazon for $9.96. These face masks are washable, protective and breathable due to their triple layer makeup. The exterior layer is made of bamboo cotton, the middle layer is a melt-blown filter, and the interior layer is soft fabric, designed for comfort.
Hanes Wicking Cotton masks (10 pack) sold on Amazon for $17.99. These masks are great for working out because the tightly woven cotton fabric pulls moisture away from the face. Also, these masks are made from three layers that provides ample protection while still remaining breathable. And at less than $2 a pair you are definitely getting you monies worth.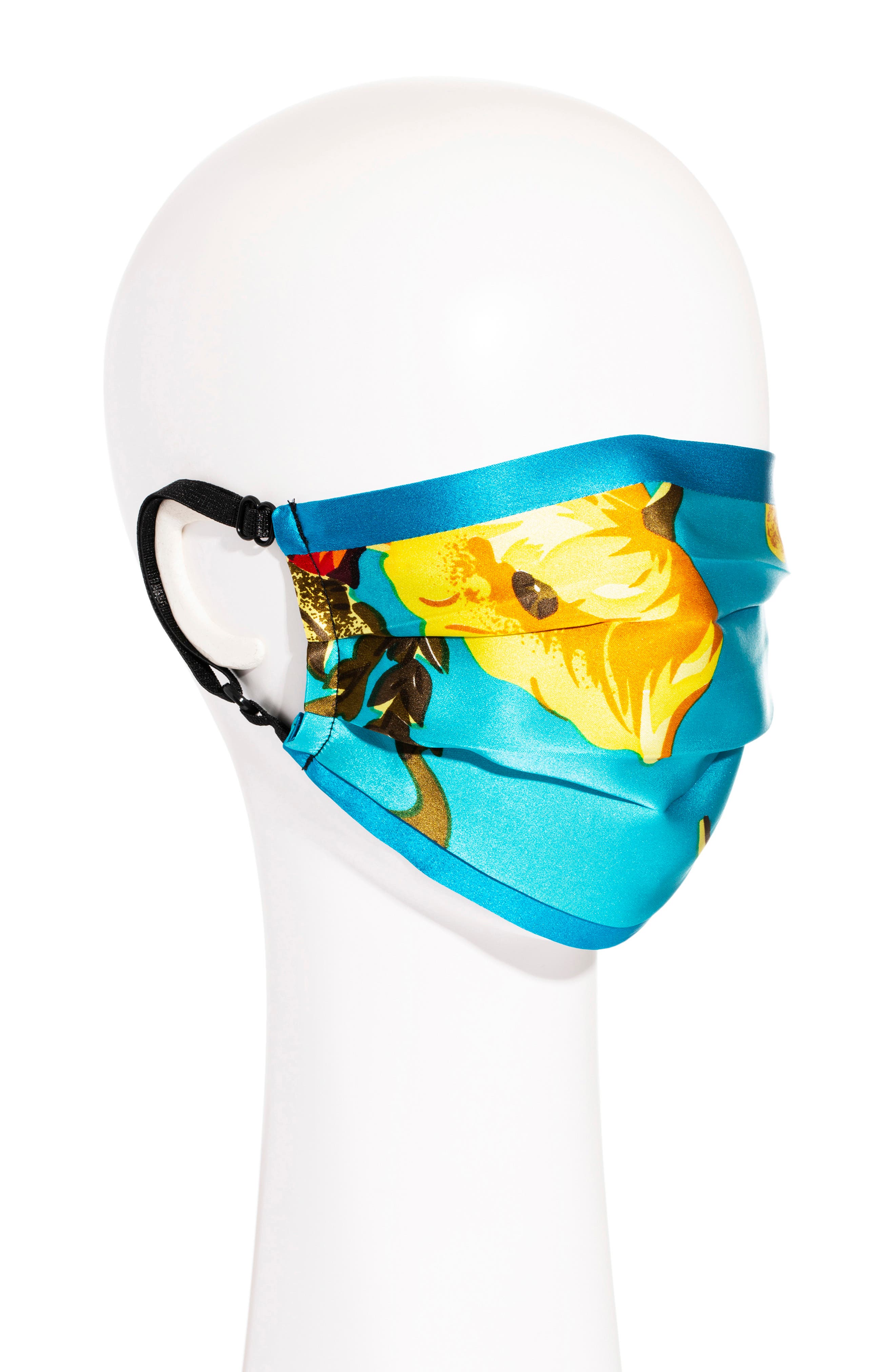 L Erickson Peace II Adult Reversible Silk Face Mask sold by Nordstrom for $38.00. This pleated silk charmeuse mask comes in a reversible design with adjustable ear loops that ensure a comfortable fit. Although silk is not as protective as cotton or bamboo it is better for those who are prone to acne breakouts. Therefore, use in settings where you are at the least risk for exposure to viruses and bacteria.
ASOS DESIGN 3 pack face covering in floral prints sold for $14.95. With both outer layer and lining made of 100% cotton you're sure to get great breathability and comfort out of these masks. These pleated, mixed prints masks are also machine washable and feature adjustable tie straps for those who aren't keen to the straps behind their ears.
Looking for some autumn themed masks, well check these out http://www.thetraveling4.com/fashion-beauty/fall-fashion-2020/
Author:
---
Loving our articles and want to keep up with all our new releases? Then you should sign up for our newsletter. This way you won't miss out on any new and fun information we have to offer.