Disclaimer: The traveling 4 are participants in the Nordstrom Affiliate, Top Shop Affiliate, ASOS Affiliate, Pretty Little Thing Affiliate, as well as the Amazon Associates Program and receive a commission on all purchased items that we advertise (at no cost to you of course). We are truly grateful for your support which helps us keep the lights on 🙂
Oh yeah…Fall is finally almost here. The leaves on the trees turn the most beautiful colors and the temperature outside is usually just right for most. That's the perfect setup for an outdoor photo shoot but what should you wear. Well, I'm here to answer that question for you. I've got some great fashion picks to show you just how to pull off this years Fall trends. And if you see something you like just click on the picture and you'll be taken to the site to check it out further.
Fall Foliage/Florals
Comfortable Printed mask, Orange, Colorful Autumn Fall Season Maple Leaves (small size) sold on Amazon for $8.88.
Adult Face Mask Washable and Reusable with Halloween Print and Adjustable Ear Bands sold on Amazon for $10.88
RED BAROQUE PRINT CHIFFON OVERSIZED SHIRT sold by Pretty Little Thing for $31.00.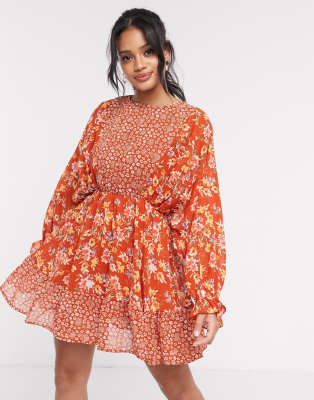 ASOS DESIGN mixed floral print mini skater dress with fluted cuffs for $51.00.
Bright Yellow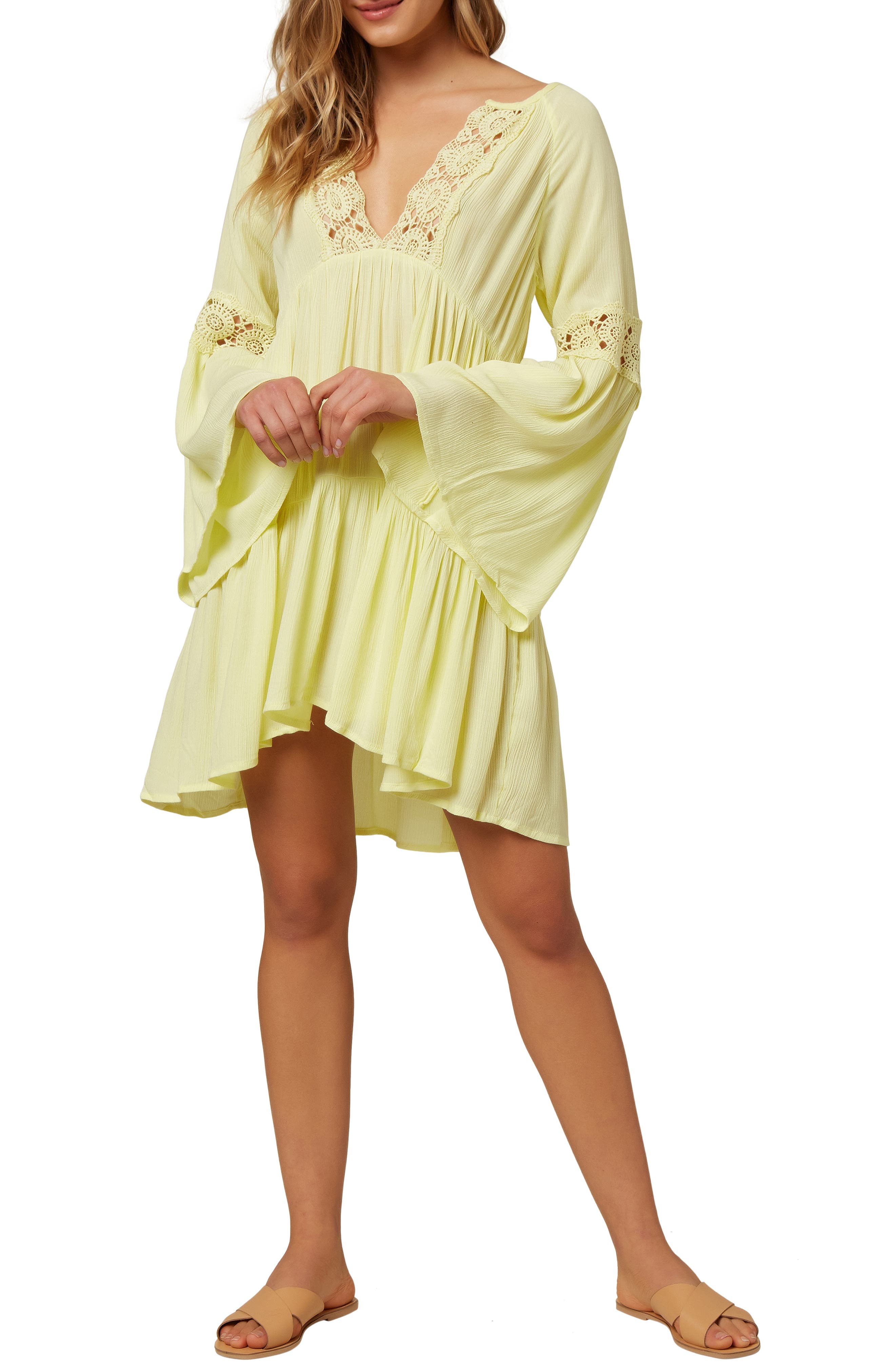 This fun and flirty Long Sleeve Cover-Up Tunic Dress sold at Nordstrom for $64.00 will make a great accent to the autumn foliage for those fall photos.
Hey you need something to put that luscious lip gloss in right. Oh, and I guess your wallet and keys also. Plus this bright pop of color will really set just about any outfit off. You can find this Simple Shoulder Crossbody Bag on Amazon for just $17.99.
Lrady Women Ruffle High Low Bodycon Peplum Tops sold on Amazon for $37.99. This ones a show stopper for sure.
Tribal Prints
These colors blend right in with the fall foliage and just give you that earthy feeling. Try this Wellwits Women's Dashiki African Print Asymmetric Dress sold on Amazon for $26.98.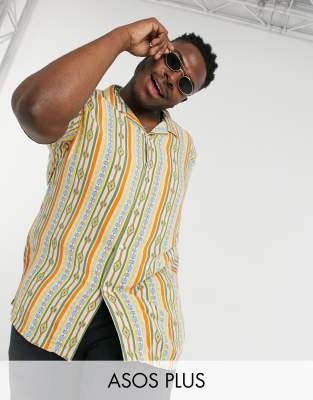 ASOS DESIGN Plus regular revere viscose shirt in geo-tribal stripe print $40.00 (Mens Big & Tall).
ZEROYAA Men's Hipster African Tribal Slim Fit Mandarin Collar Shirts sold on Amazon for $26.95.
OLUOLIN Women's African Geometric Patterns Long Sleeve Open Front Jacket sold on Amazon for $31.99.
Fringe
Let the fringe begin! As the leaves flutter down you can flutter right on with them with this fun and funky trend. Try this FENN Fringe Tote Bag sold on Top Shop for $12.00.
Ecru Faux Leather Fringe Jacket sold on TopShop for $110.00.
Layer these Fun World Women's Hippie Fringe Boot Covers for a far out look this fall. Sold on Amazon for $13.58.
Sbicca Women's Hickory Block Heel sold on Amazon for $35.56.
Jewel Tones
Give it some of that lip action with this Maybelline New York Color Sensational, Ruby For Me, Satin Red Lipstick sold on Amazon for $5.39.
This outfit is a double dose of trend featuring an emerald green tone and flirty fringe. Buy this EMERALD GREEN TASSEL PLUNGE JUMPSUIT from Pretty Little thing for $52.00.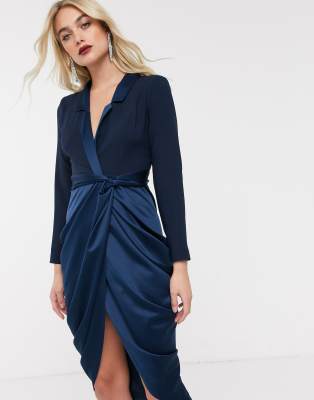 ASOS DESIGN satin drape tux midi dress for $36.85.
Metallics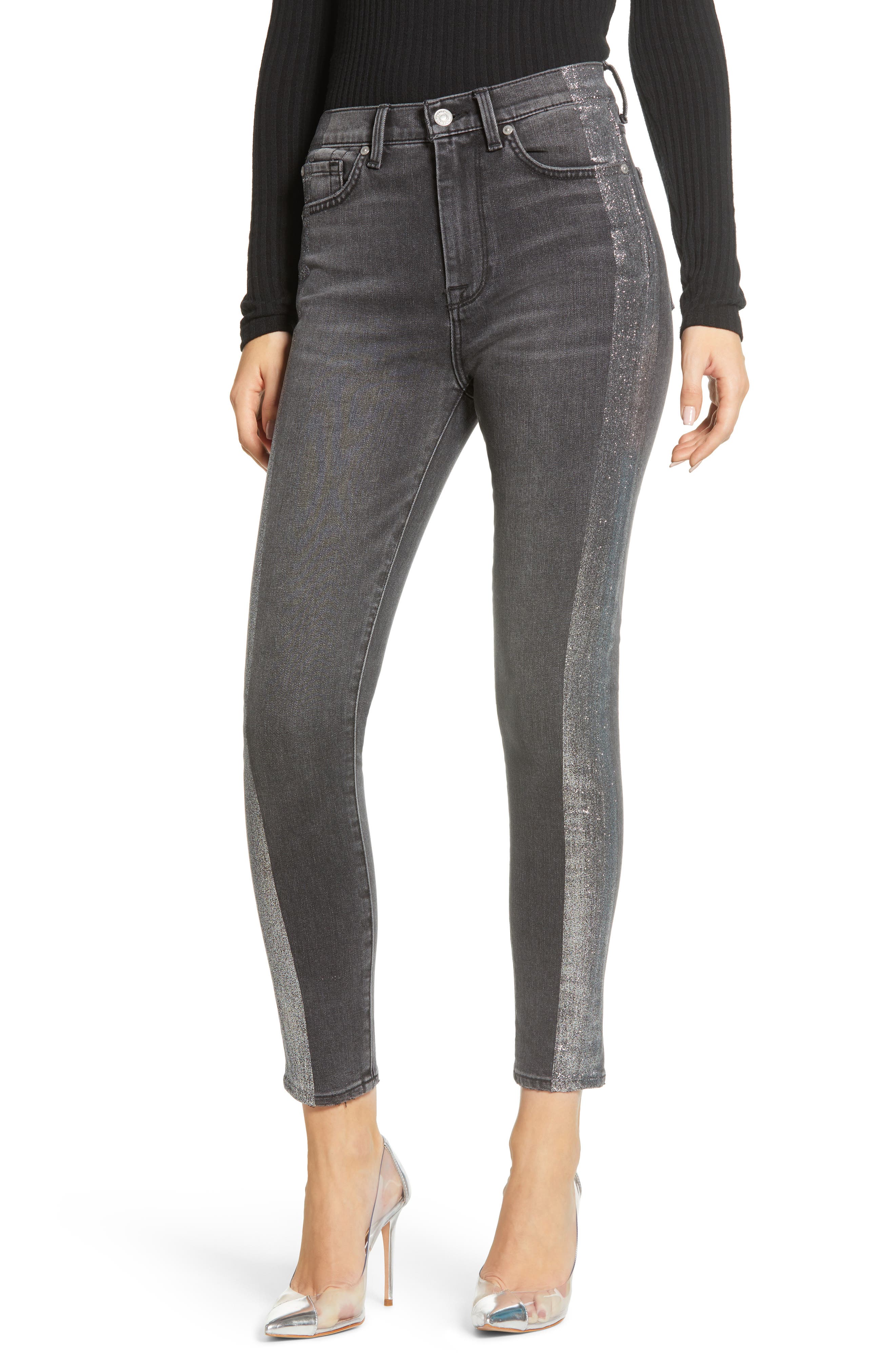 7 FOR ALL MANKIND
Metallic Side Stripe High Waist Ankle Skinny Jean sold by Nordstrom for $104.00.
If you prefer to bedazzle below those brows you can get lots of shimmer and shine with this Aolailiya 24 Color Pressed Glitter Eyeshadow Palette – Waterproof sold on Amazon for $9.99.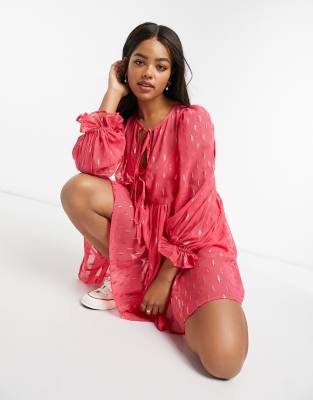 For a softer version of this heavy metal hew try this ASOS DESIGN smock mini dress in metallic spot for $56.00.
Patchwork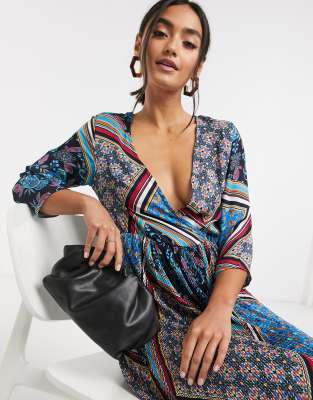 When you can't make up your mind between stripes or patterns. Patchwork fabric is the best of both worlds for those of us that like to mix it up. Try this Liquorish pleated midi dress in blue patchwork print sold on ASOS for $56.00.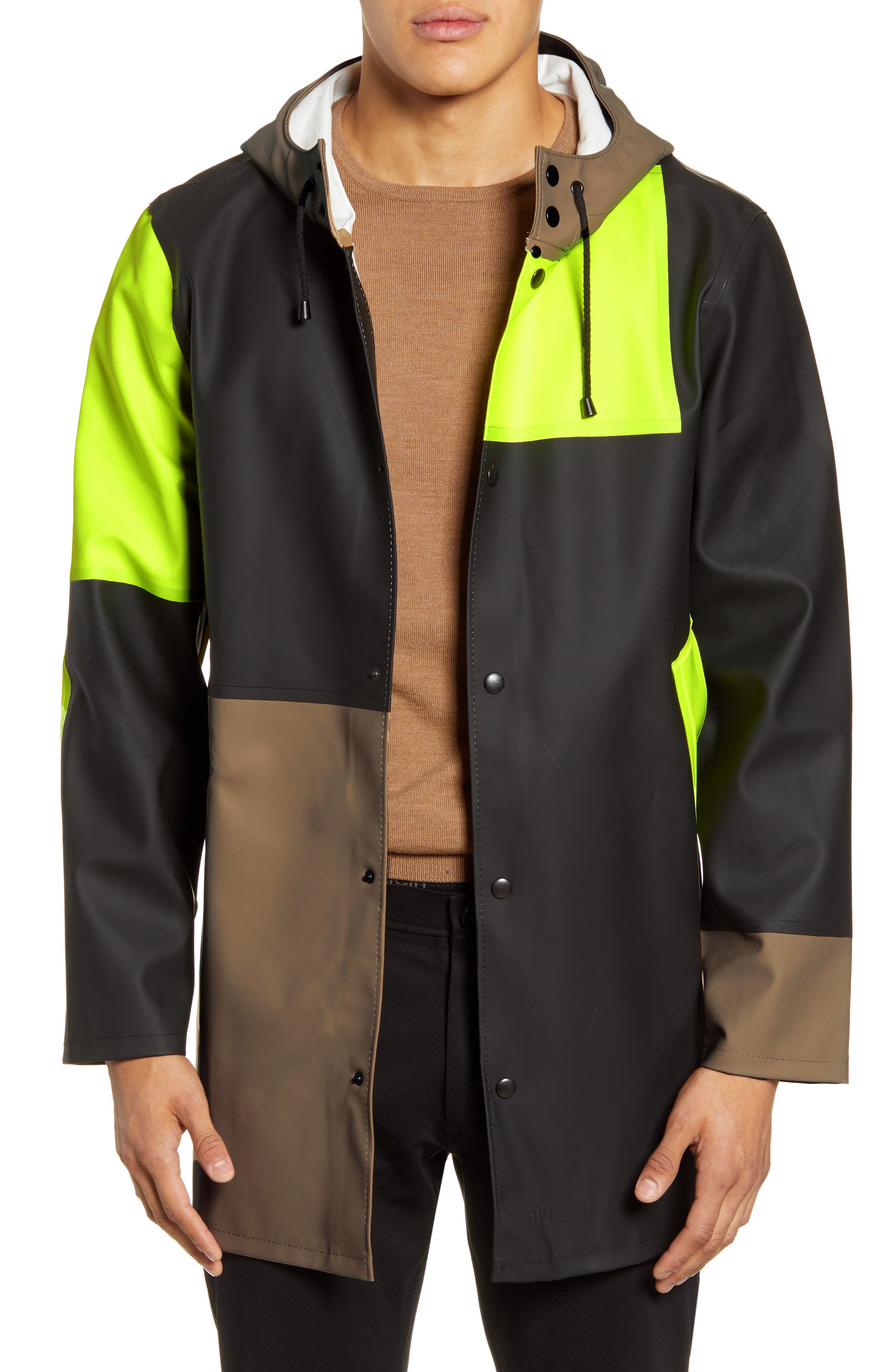 Stutterheim Patchwork Waterproof Hooded Raincoat sold on Nordstrom for $395.00
Converse Chuck Taylor All Star Hi patchwork sneakers in red sold by ASOS for $65.00
Capes/Shawls
Moss Rose Women Poncho Shawl sold on Amazon for $32.99
Women's Fashionable Retro Style Pattern Shawl sold on Amazon for $25.80.
SheIn Cloak Sleeve Mini Cape Dress with Pocket sold on Amazon for 29.99.
IRISIE Women Open Front Cape Longline Blazer sold on Amazon for $39.99.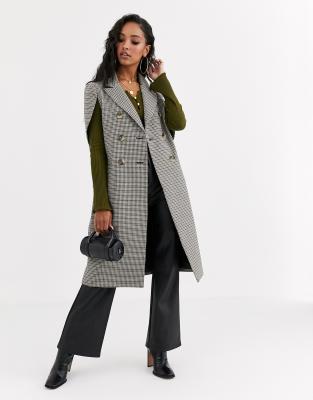 ASOS DESIGN formal check cape coat for $72.15.
Victorian
A style that's flattering on most and quite diverse. From ruffles and bows to bell sleeves and high necks you can have so much fun with this flirty trend. Try this Floerns Long Sleeve Tie Bow Neck Ruffle Blouse sold on Amazon for $24.99.
White Victoriana Puff Sleeve Top sold by ASOS for $58.00.
Belle Poque Women's Victorian Steampunk Ruffled Fishtail Mermaid Skirt sold on Amazon for $42.99.
Crubelon Men's Steampunk Vintage Tailcoat Jacket sold on Amazon for $53.50.
Embellished
SILVER SEQUIN EMBELLISHED DEEP PLUNGE BLAZER STYLE BODYCON DRESS sold by Pretty Little Thing for $53.00.
Beads Embellished Headband Knotted Black White 2 Pack sold on Amazon for $11.99.
MakeMeChic Women's Pearls V Neck Lantern Sleeve Sweater sold on Amazon for $15.99.
Christian Louboutin Small Elisa Embellished Leather Crossbody Bag sold at Nordstrom for $3,990.00.
Shearling/Borg
Baa Baa Black sheep. Have you any wool?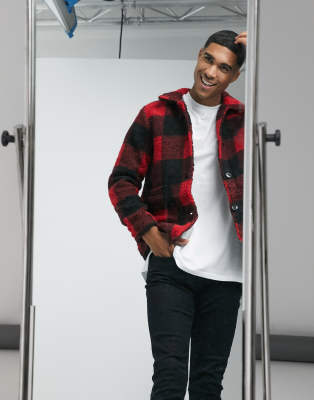 Brave Soul check borg jacket in red for $49.00.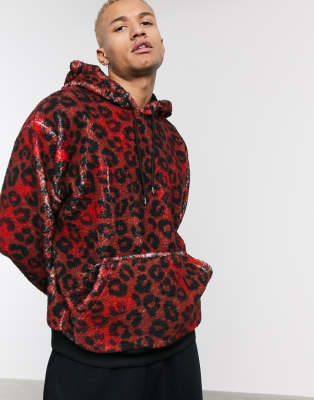 ASOS DESIGN oversized teddy borg hoodie in all over animal print for $48.60.
DKNY Baby Girls Fashion Outerwear Jacket, Shearling sold on Amazon for $27.06.
Sean John Men's Double Breasted Faux Shearling Peacoat sold on Amazon for $60.50.
Our furry friends want to be fashionable this Fall season as well. Help them snuggle up in style with this Fitwarm Faux Shearling Pet Jacket for small Dogs sold on Amazon for $14.99.
Black Reversible Borg Jacket sold by TopShop for $150.00.
Sterkowski Bomber Cap Genuine Shearling Leather Aviator Cap sold on Amazon for $69.00.
Women Mixed Media Shearling Quilted Buckle Strap Boot sold on Amazon for $22.96.
Leather
A trend that seems to never go out of style and that works for everything from footwear to head gear.
BLACK FAUX LEATHER PINTUCK DETAIL STRAIGHT LEG PANTS sold by Pretty Little Thing for $27.00.
Womens Faux Leather Fashion Midi A-Line Dress sold on Amazon for $49.98.
BP. Faux Leather Classic Tote sold at Nordstrom for $29.40.
Cole Haan Men's Grand Plus Essex Wedge Oxford starting at $57.80 on Amazon.
GLOBALWIN Women's Fashion Boots ranging from $39.99 – $42.99 on Amazon.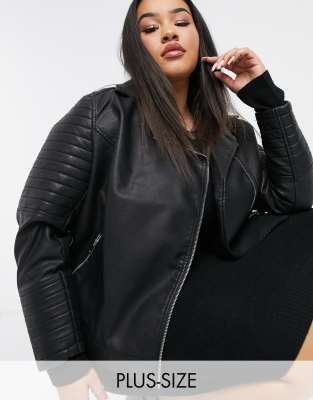 New Look Curve leather look biker jacket in black (Plus Size) sold on ASOS for $59.00.
Geometric
PETITE PLUM SATIN GEOMETRIC BUTTON UP JUMPSUIT sold by Pretty Little Thing for $30.00.
Selected Homme pastel colored geometric shirt with revere collar sold by ASOS for $54.00.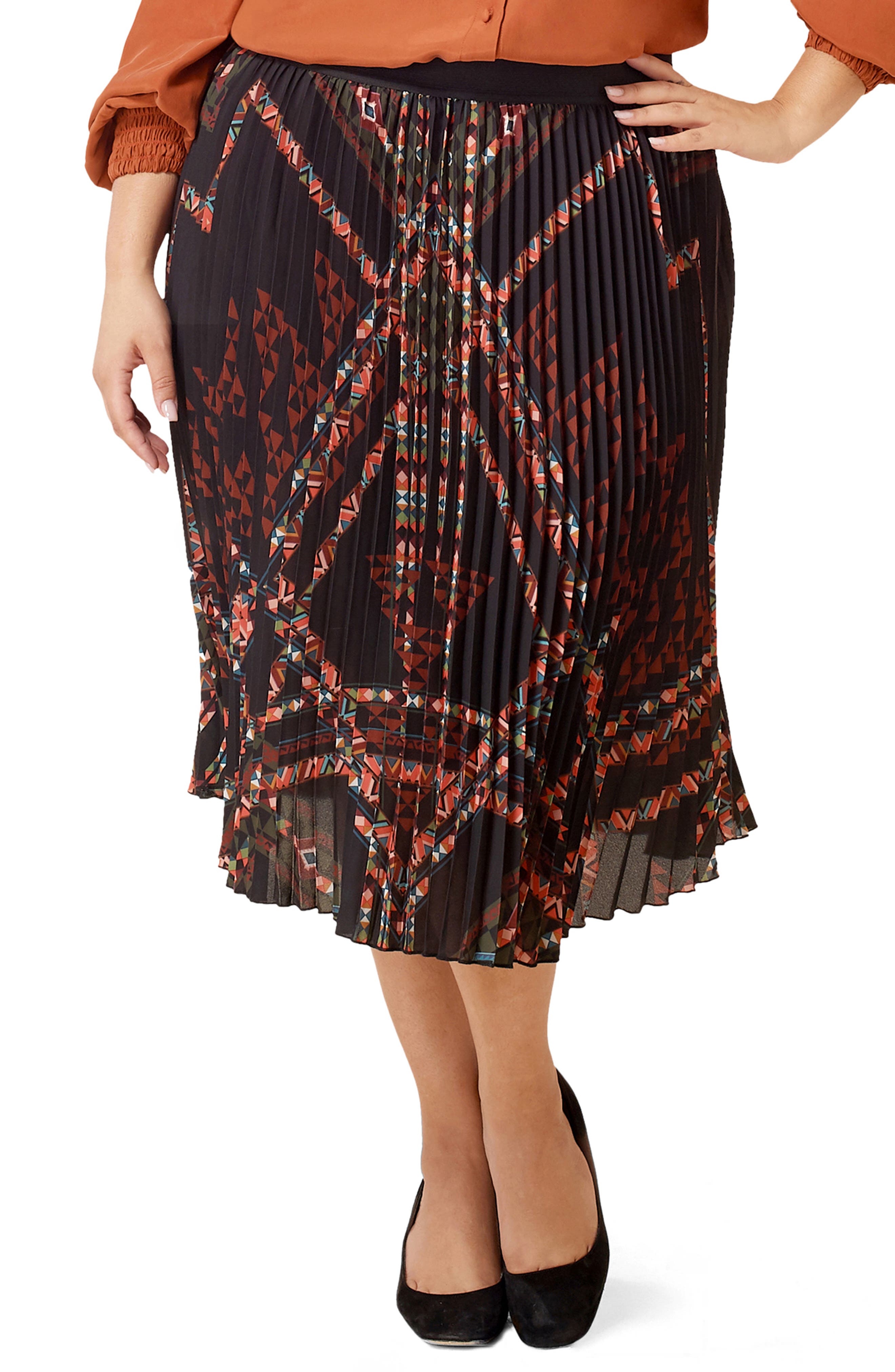 Maree Pour Toi Pleated Geo Print Chiffon Skirt (Plus Size) sold at Nordstrom for $99.00.
AIDEAONE Boys Girls 3D Print Casual Pullover Hoodies for ages 6-16 sold on Amazon for $22.99.
Well there you have it folks!!! So now that you're up to speed on what's gonna be popping up this Fall let the trending begin. Enjoy!!!
Author: