I define fashion as an outward expression of who we are within. From how we style our hair, to the clothes we wear, the makeup we apply, and even the jewelry and accessories that we rock; I believe it is all a way to express ourselves. There are so many style classes these days and so many ways to incorporate your own personal style into the many different categories. No longer are you bound to a particular genre thanks to the genius of the very talented designers that have graced the industry over decades. The fashion industry has become such an expansive and influential part of our society, especially now when the perfect selfie is still all the craze and most of peoples' lives are documented via pictures online. This year's fashion trends are sure to get you a head turn and a ton of likes on social media if you wear them right. Fashion week was filled with lots of color and flare. From neons and glitter to animal prints and feathers; there's no shortage of pizzazz in this year's fashion scene.
Disclaimer: The traveling 4 are participants in the Nordstrom Affiliate, Top Shop Affiliate, ASOS Affiliate, Pretty Little Thing Affiliate, as well as the Amazon Associates Program and receive a commission on all purchased items that we advertise (at no cost to you of course). We are truly grateful for your support which helps us keep the lights on 🙂. (Click on picture to be taken to site for purchase).
Here's some of what's trending in fashion for 2019:
Color Block: Thought to be influenced by the artwork of Dutch painter Piet Mondrian. This style incorporates the separation of usually solid contrasting colors on one garment as seen in this dress from Homeyee.
Buy it on Amazon for $27.99 – $31.99
Mooncolour Mens Novelty Color Block Hoodies sold on Amazon for $17.99-$26.99
And these pants from Screenshot sold on Amazon for $22.99 – $27.99
Prints and Mixed Print: Prints are achieved on fabrics by utilizing a method called textile printing. This process applies color to the fiber of the fabric in defined designs and/or patterns. Mixed print garments are made up of multiple patterns or prints as seen in this dress sold on Amazon for $26.99 – $27.99
In these photos Cierra is displaying how to wear a printed garment with this floral print dress from Spy Zone Exchange. You can buy this item at Ross for $19.99.
Stripes: One of the most classic and timeless prints you will find; stripes have been gracing the covers of fashion magazines from Vogue to Marie Claire for ages. Here are a few things to keep in mind when wearing stripes:
1. Vertical stripes will elongate the body- so if you're like me and have a short torso or others that have short legs wearing a vertically striped top or bottom will give you those extra inches that you aren't genetically inclined to having.
2.Vertical stripes are also slimming- especially if the stripes are closer together and thinner in width.
3. Horizontal stripes are widening- if you're thin framed and want to give the illusion that you have more girth then this is the way to go. On the other hand, if you have a larger mid-section wearing horizontal stripes will only accentuate it so if that's not what you want then definitely go vertical.
4. Wider stripes- just like the description says, wider stripes will make you look wider. You can always get a garment that has both wide and narrow stripes for a good balance.
5. Don't be afraid of color- wearing colored stripes is a great way to brighten up an outfit. Personally, I like contrasting colors like the traditional black and white stripe or mixing bright colors with neutrals.
Below DeeDee and Brittany are showing you how to rock those stripes.
Sanctuary Striped shirt- find it at TJ Maxx for $19.99
Shop for this jumpsuit by Vibes Sportswear at Ross for just $13.99
Kick your stripes up a bit by adding some color with this PLUS PINK STRIPED BARDOT BUTTON FRONT SHIFT DRESS sold on Pretty Little Thing for $33.00
Neons: Not just for signs; these bright colors have been a fashion trend since the 80's where colorful mesh gloves and leg warmers were all the craze. Like many other fashion trends neon colored clothing has been reintroduced many times over the years and has popped up again during fashion week this year. But pulling off this trend is not an easy task nor is it for the faint at heart. If your personality packs a punch this look will definitely reflect that. Neons are all eyes on you type colors but you can easily start looking like a human highlighter if you over-do it. You can incorporate hints of neons into your ensemble with neon accessories or if you feel like you've got what it takes for a grander display below are some great choices.
TUONROAD Mens 3D Graphic Printed Tank sold on Amazon for $14.99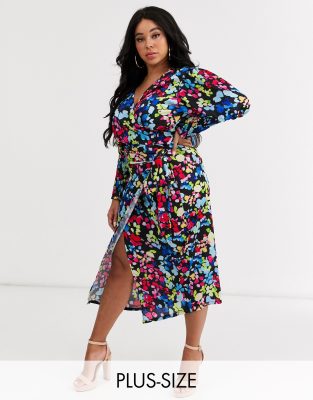 Or buy this Never Fully Dressed Plus wrap satin midi skirt in neon floral print from ASOS for $42.30
Utility: Introduced in the 1940s by the British Government as part of the rationing of materials used to make clothing during world war II. Not only were there restrictions on materials used to make clothing during this time but also restrictions on design. From limitations on the number of pockets an outfit could have to the number of seams; clothing of this era was made to be simple, functional, and inexpensive. These days however, utility clothing has taken on a bit more form than function but still holds true to the original scheme of the trend. From cargo's to overalls and safari type jackets; this is a style that flatters both men and women alike. Check out some of what is available from this trend in 2019.
Yissang High Waist Bow Tie Belt Pants on Amazon for $28.99
TACVASEN Men's Military Jacket on Amazon for $69.98 
Earth Tones: are muted colors that draw from those found in nature and usually come from the brown, green, gray and red color palettes. An outfit displaying this color scheme can be paired with other comparable earth tones or can be styled with contrasting colors to liven up the otherwise subdued look. Below I'm wearing a cream and olive dress by Inspired Hearts that shows how you can wear this style.
I paired this dress with these olive wedges by Morgan Taylor, carrying the earth tone color scheme throughout my ensemble. You can find this dress ($24.99) and these shoes (29.99) at Macy's Backstage.
Here are some more examples of garments that would be great choices for this category:
Formal Cocktail Dress on Amazon for $37.69.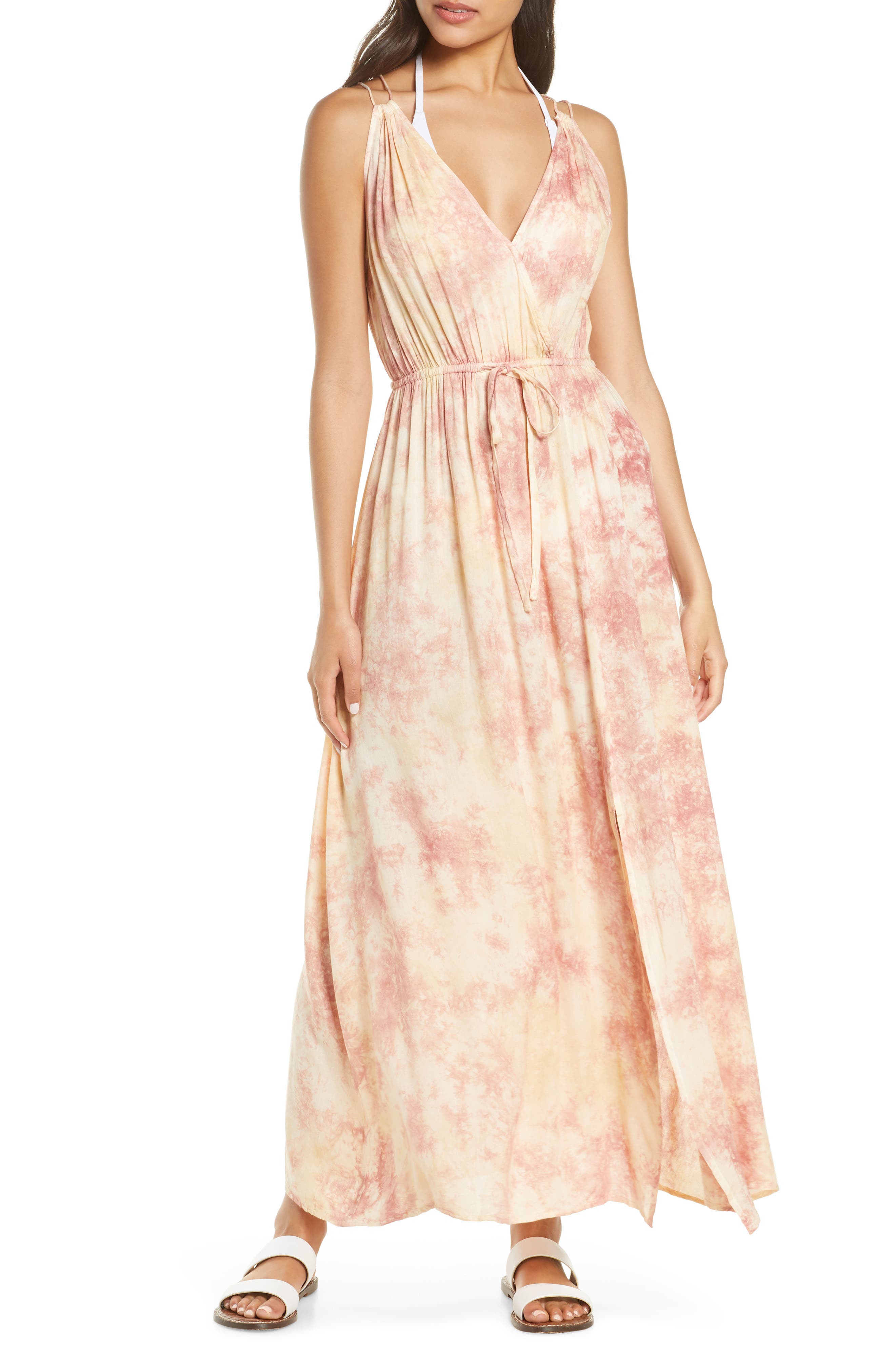 Elan Cover-Up Maxi Dress sold at Nordstrom for $74.00
Animal Print: Gaining most of its popularity in the Western world during the 1960s; animal print has been worn by everyone from Kate Middleton to Kate Moss. Not just used for clothing either, animal print patterns have touched everything from furniture to footwear. These fierce fabrics can amp up any outfit and give you that WOW factor you're looking for. Just like with neons if you're wanting a little bit of flare without being too in your face adding animal print accessories is a great way to go. Whether you feel you've got the confidence to go all out or would rather just add a little touch of the wild we've got you covered with some great choices below.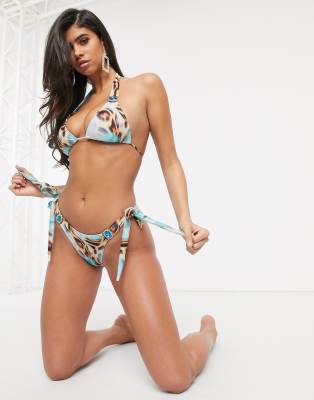 Moda Minx Moonta Bay string tanga in multi animal print sold on ASOS for $32.00
Allegrace Tie Knot, Off Shoulder Zebra Stripe Tops (Plus Size) sold on Amazon for $18.68
Steve Madden Women's Bworldly Handbag sold on Amazon for $30.98
Feathers: These have been a part of fashion for centuries and their appeal is still going strong. From gracing the necks of many in feathered boas since the 1800s to adorning the heads (on hats and tiaras) of the social elite in the early 1900s; feathers have stood the test of fashion time. Thankfully though these days most of the feathers that we see in the fashion world are faux allowing the real ones to be fashioned in nature by the birds that sport them. This year overstated feathers are all the craze; from accessories to shoes feathers are making a statement to leave a lasting impression. Here are a few pieces that may tickle your fancy.
Zakia Women's Real Natural Ostrich Feather Clutch from Amazon for $48.99
Jessica Simpson Women's Jolinda on Amazon for $79.32 – $84.12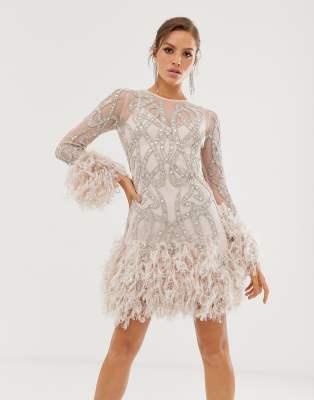 ASOS EDITION crystal embellished mini dress with faux feather hem for $237.00
Well folks those are just some examples of how you can stay on point with this year's fashion scene. Other trends for 2019 include tie-dye, cycling shorts, red and pink combinations, statement sleeves (i.e. Puffed sleeves), fringe, lace, crochet, square front shoes, glitter eye shadow, red lipstick, headbands, barrettes and bows, graphic cat eye and winged eyeliner. We're excited to see how you guys are keeping up with this year's fashion trends so please share with us below.
Author: