Well who would of thought that we would come into the new year still wearing masks. And with the way things are going looks like we'll be doing so for quite a bit longer. But mask wearing doesn't have to damper your beauty routine. We've uncovered some great beauty tips for mask wearers and we're ready to share them with you.
Disclaimer: The traveling 4 are participants in the Nordstrom Affiliate and Amazon Associates Program and receive a commission on all purchased items that we advertise (at no cost to you). Just click on the image or link in text to be taken to the site. We are truly grateful for your support which helps us keep the lights on
.
Moisturize
This is something we should of been doing even before mask wearing came along. But definitely more so when wearing masks since your skin won't be getting as much air. Also you'll be breathing all that hot breath on it which causes it to dry out even quicker. A good non-comedogenic (won't clog pores) moisturizer is key to keeping your skin hydrated, supple and healthy. Check out our post on Skin Care Tips While Wearing Face Masks for more great tips on keeping skin healthy under the masks. Also there are lots of moisturizers for all skin types listed in that post as well.
Primer & Setting Spray
According to Allure a primer is a product that prepares the skin to hold onto whatever makeup comes after it. A setting spray is sprayed on after the makeup is applied. The setting spray helps hold the makeup in place therefore allowing your look to last longer. Both of these will help to keep your makeup on your face and off your mask.
Some great choices for primer are Smashbox Photo Finish Foundation Primer and Glossier Priming Moisturizer 1.7 oz. I personally use the Smashbox primer and I love it. It not only keeps my makeup set in place but refines my large pores. Some great choices for setting sprays are Urban Decay All Nighter Setting Spray and NYX Professional Makeup Setting Spray. Best of both worlds MAC Prep + Prime Fix+ Primer & Setting Spray.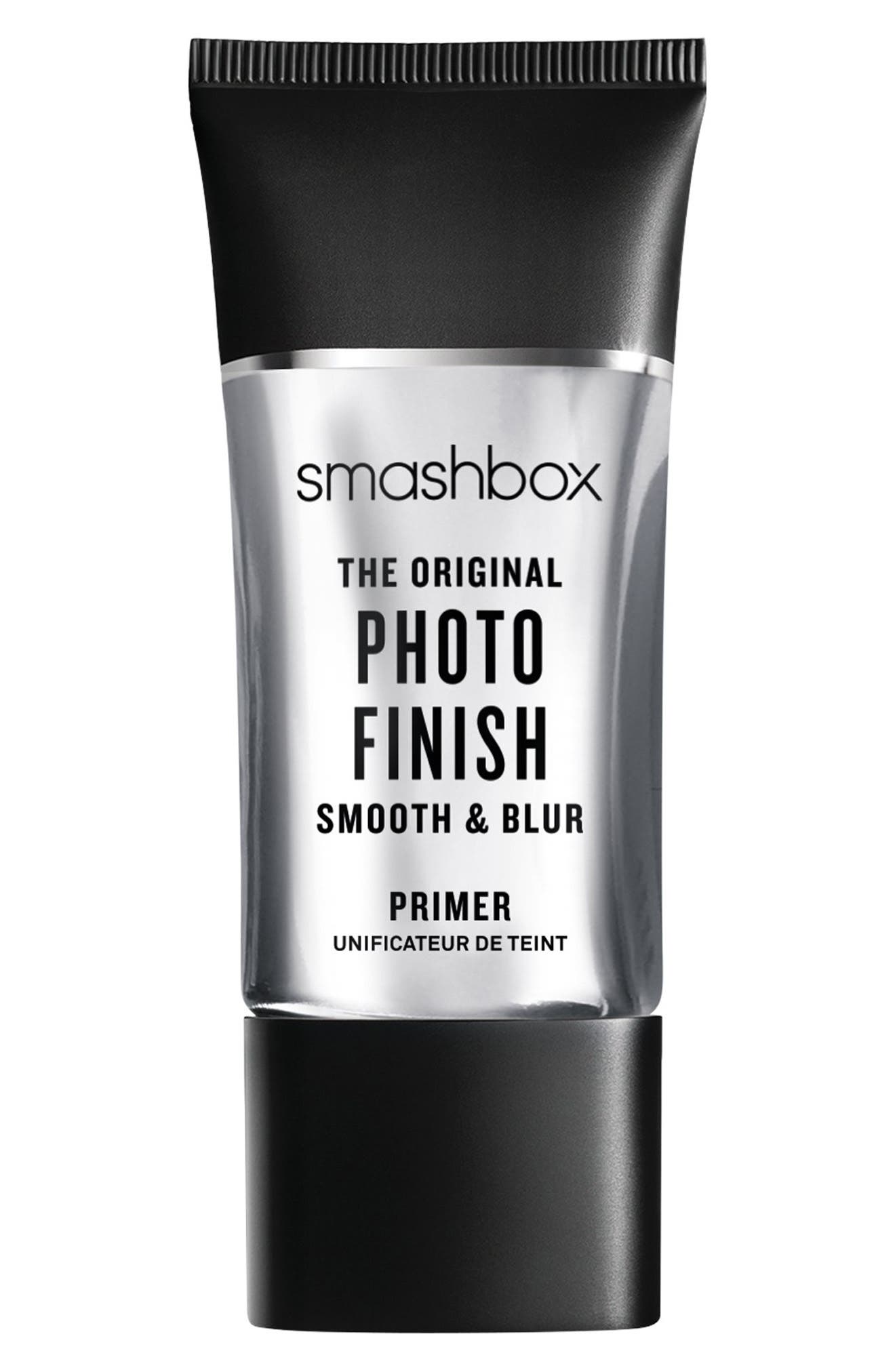 Sold by Nordstrom for $15.00 (0.4 oz.)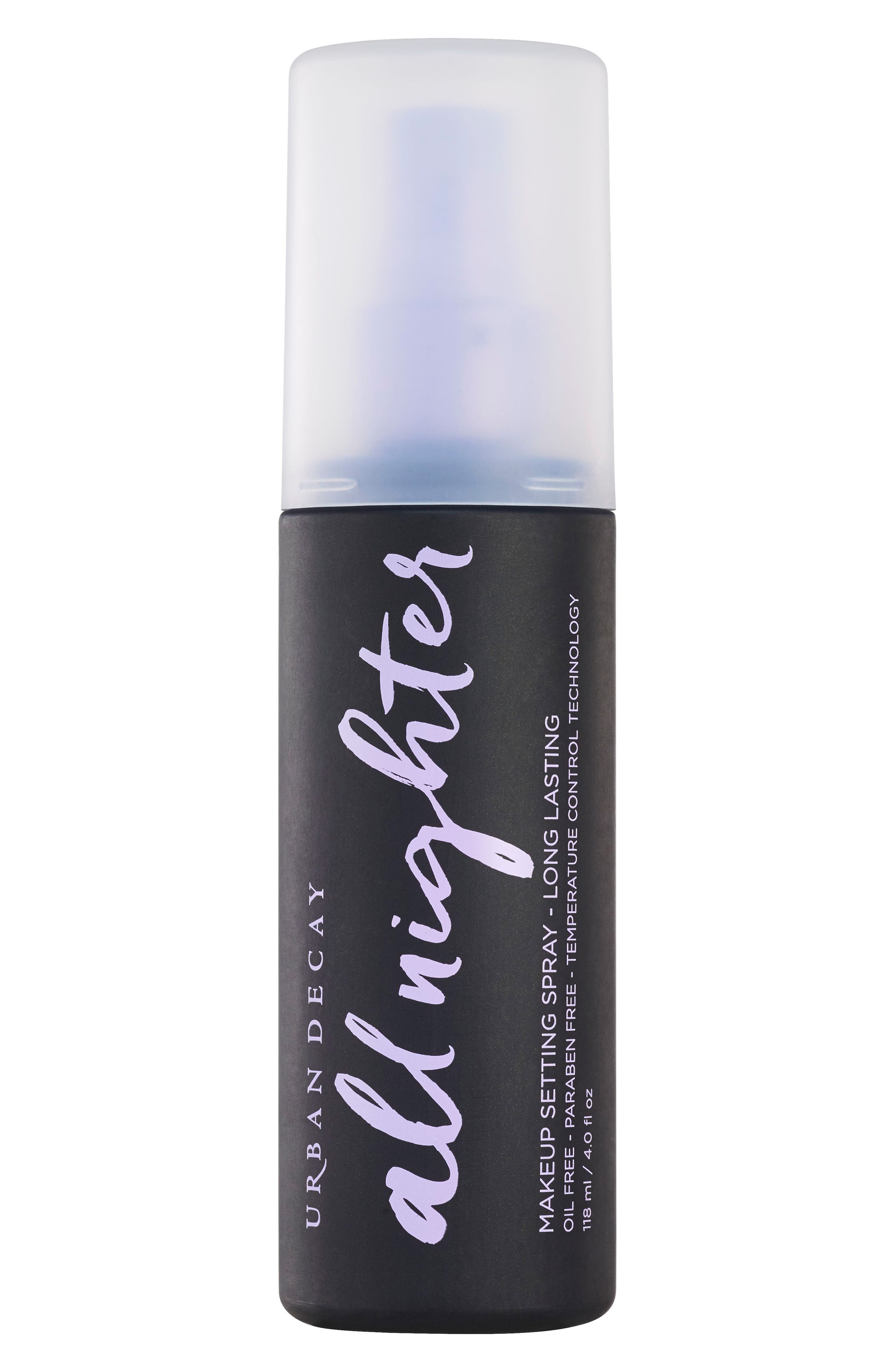 Sold by Nordstrom for $15.00 (1oz)
Light Foundation
If you can skip the foundation while wearing masks then that's best but if you need that full face look then go lightweight. A light foundation that will give you some coverage but won't be as hard on you pores is the way to go. Some top picks for light foundation are Lancôme Skin Feels Good Hydrating Skin Tint with SPF 23 and Revlon Photo Ready Candid Glow Foundation. If you can try to only apply it on exposed areas so you are giving the area under the mask as much aeration as possible.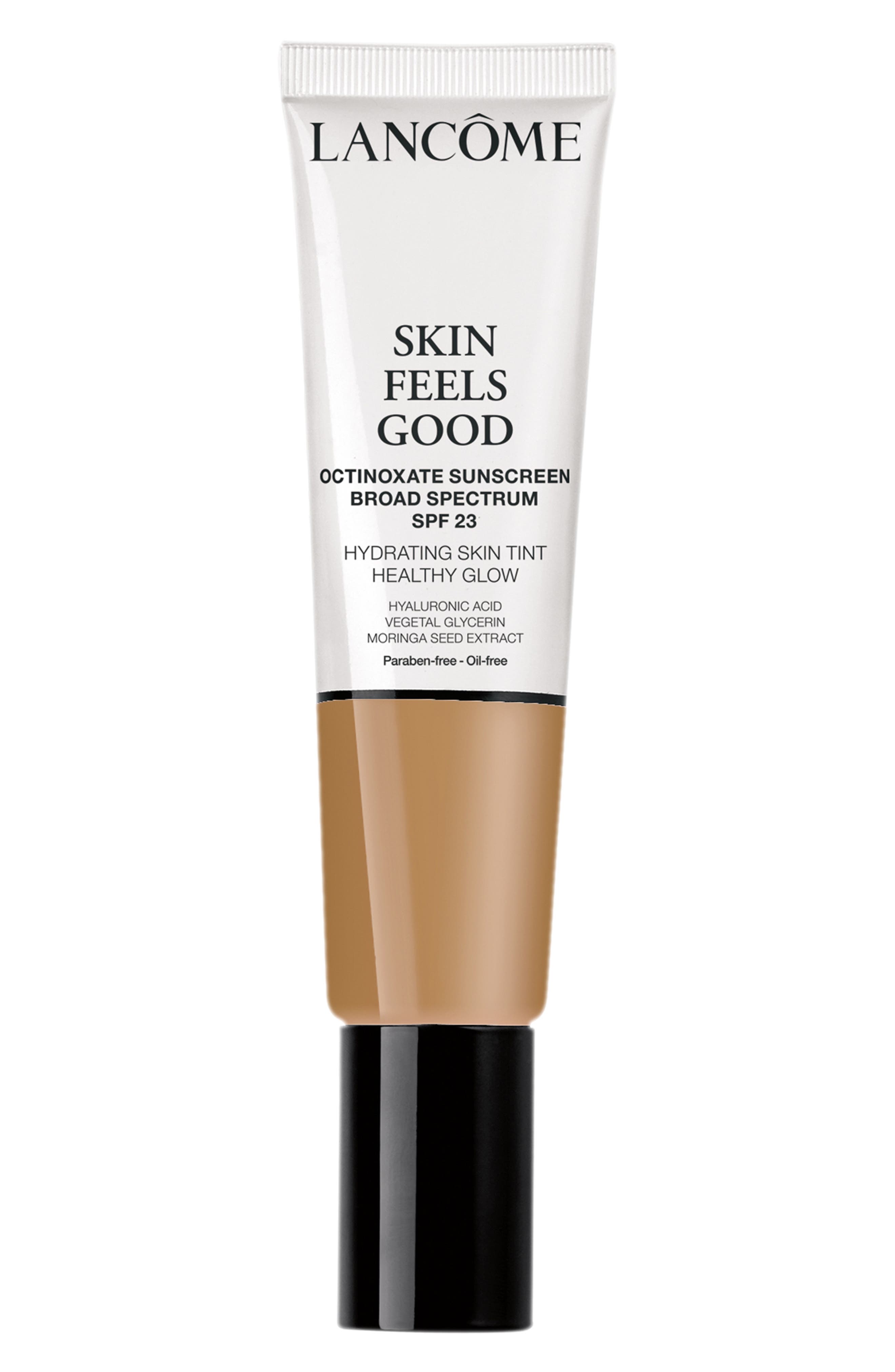 Sold by Nordstrom for $35.00
Sold on Amazon for $8.97
Blotting Papers
Blotting Papers can help remove excess oils and makeup from your face so that you keep looking fresh. You can use this right after you apply your makeup to get any excess off that would otherwise end up on your mask. You can also use them throughout the day to keep the shine down if you have oily skin. Some good choices for blotting papers are Clean & Clear Oil Absorbing Facial Sheets (50ct for $8.99) and Boscia Black Charcoal Blotting Linens (100ct for $10).
Accentuate Eyes
With most masks the entire lower part of your face is covered so it's no wonder that playing up the eyes is big this year. And there is so much that you can do with those windows to your soul. From using sparkly eyeshadow and thickening up the eyeliner to curling your lashes and pumping up the mascara. The eyes have become the center of attention and the ways to make them stand out seem to be endless.
Eyeshadow: Bold and Beautiful, Sparkly and Shimmery, Deep and Dark, oh so many colors and techniques to choose from. Try a more natural and subtle look for during the day. A sparkly or more colorful look works for evenings and night. A smokie eye is always great for a black tie event or something that coordinates well with your ensemble.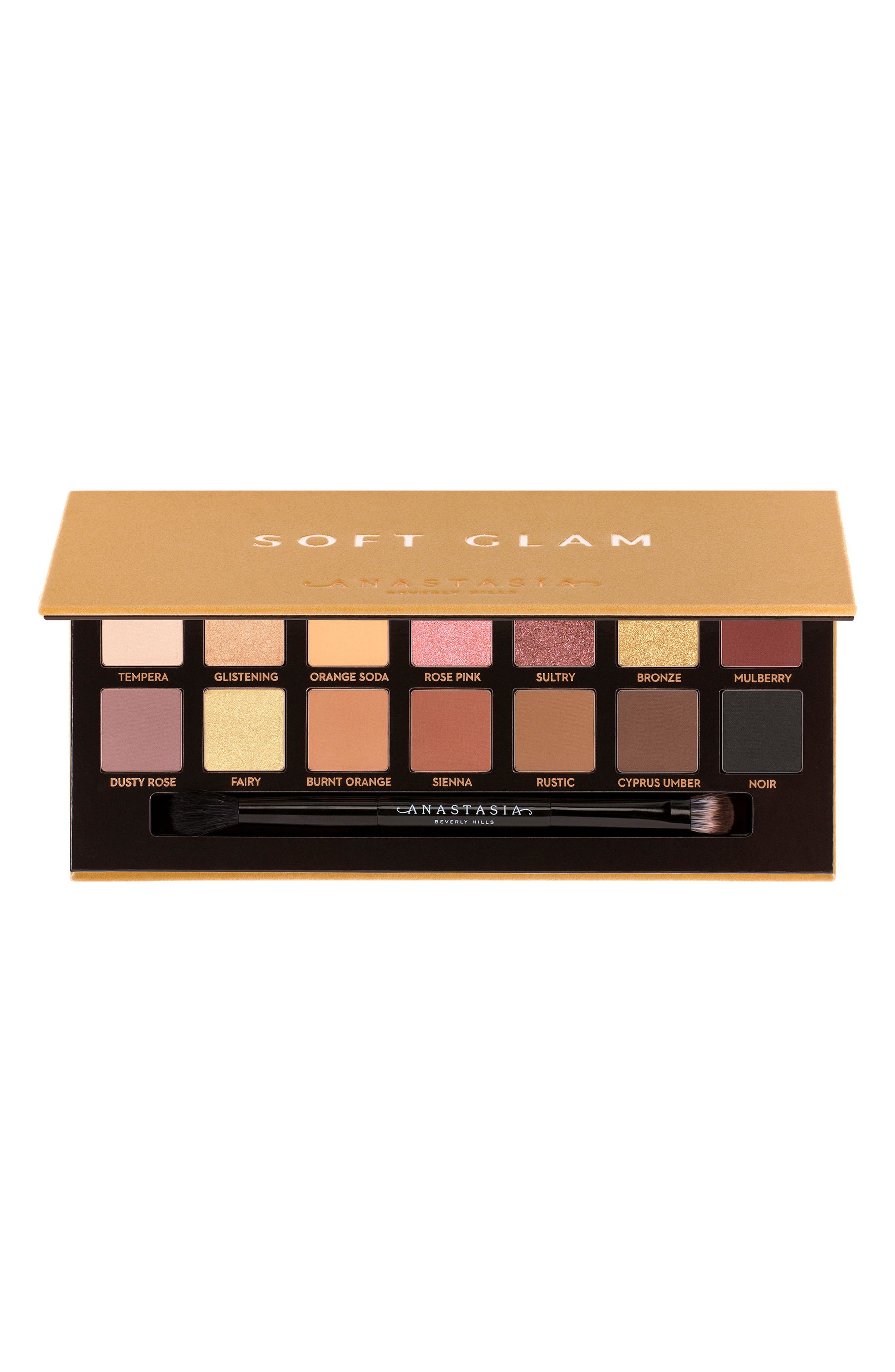 I've watched tons of makeup videos on YouTube and the Anastasia Beverly Hills brand of eyeshadow keeps popping up. It seems that makeup gurus everywhere are all in love with the Anastasia palettes. This Soft Glam Eyeshadow Palette (sold by Nordstrom for $45.00) is just right for daytime wear.
Eyeliner: This is another makeup item that comes with a laundry list of ways to wear. From kitten and cat eye to baby wings and stiletto wings it's not hard to find what works for you. But just like with eyeshadow knowing when to wear a particular look is key. Just lining the top lid or subtly lining top and bottom would be great for the office. You can thicken up that liner or get more creative with it when you're stepping out on the town.
Urban Decay 24/7 Glide-On Eyeliner Pencil sold on Amazon for $22.00
Mascara and Falsies: Oh how we love those elongated lashes and the curlier the better! Whether you can just add some mascara to get a pumped up effect or have to add some false eyelashes. Either way you'll be able to bat those beautifully elevated lashes above that mask.
L'Oreal Paris Voluminous Makeup Lash Paradise Mascara sold on Amazon for $8.98
Blush
Just like with your foundation you want a blush that won't budge. Seeing as your blush might get pushed on by your mask you want to make sure it stays in place. Applying a long wear blush like Tarte Amazonian Clay Blush or Lorac Color Source Buildable Blush is the way to go.
Matte Lipstick
Even though your lips are hidden under your mask you may still want to color them up for when you take your mask off in a safe space. A matte lipstick will stay in place and give your lips that vibrancy it needs once it comes from behind the mask. Some great choices are FENTY BEAUTY Mattemoiselle Plush Matte Lipstick and Maybelline SuperStay Matte Ink Liquid Lipstick.
GOT SOME MORE GREAT BEAUTY TIPS FOR MASK WEARERS? DON'T HESISTATE TO SHARE WITH US IN THE COMMENTS.
Author: