Disclaimer: The traveling 4 are participants in the Amazon Associates Program and receive a commission on all purchased items that we advertise (at no cost to you of course). We are truly grateful for your support which helps us keep the lights on 🙂
Black consumers contribute billions upon billions of dollars to the hair care industry and most of it isn't even spent in our community. This could just be because most people don't know about a lot of the black owned hair brands. So, in an effort to bring some of those black dollars back to and circling within the black community I've compiled a list of some Black Hair Care Companies.
Camille Rose Naturals
The Founder and Master Mixtress behind this brand which began in her kitchen 8 years ago is Janell Stephens. Originally mixing up natural products to help combat eczema in her children- Camille Rose is now a multi-million dollar company. When I was researching natural black hair care products this brand kept popping up. With tons of you tube videos praising it's products I knew I had to look into it further. I definitely recommend Camille Rose Naturals Curlaide Moisture Butter, 8 Ounce. With green tea and jojoba oil this product softens and moisturizes your hair while defining your curls. You can also shop for this brand at Target and Walmart.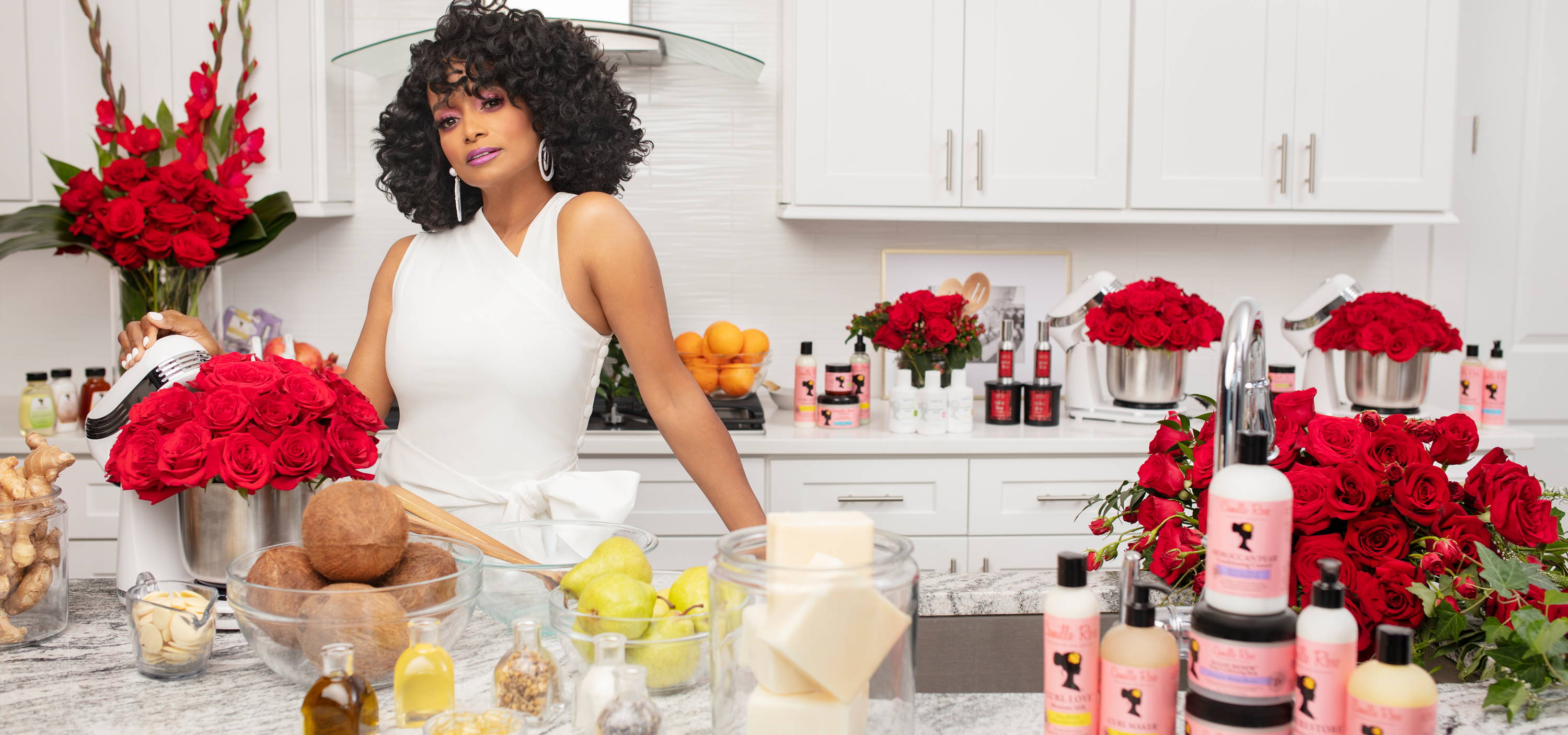 Daddy Butter
Founded by Khalil Jackson who is the father of two beautiful daughters. Khalil started the company in an effort to redefine the black beauty standard. He wanted to leave a legacy for his girls that didn't pressure them into western beauty standards. Also he wanted them to have a natural product that would define their curls and enrich their hair. A core of plant based butters and natural oils are what can be found in these products. Aside from hair care merchandise they also have a wide range of nourishing skin care products. You can learn more about what they have to offer and support the business @ https://www.daddybutter.com/
TGIN
Thank God It's Natural was founded by Chris-Tia Donaldson and focuses on the use of natural ingredients like African Shea Butter and Olive Oil. The Harvard Graduate started her journey to create natural hair and body products when she was diagnosed with cancer. She wanted to build a brand that was not only good for the body but also for the environment. A brand that would flourish and give her the kind of income it took to give to and form groups that supported those afflicted with and affected by cancer.
Chris-Tia is the author of Thank God I'm Natural–The Ultimate Guide to Caring for and Maintaining Natural Hair an Amazon #1 bestseller that was dubbed the "Natural Hair Bible" by Essence Magazine. I recommend tgin Honey Miracle Hair Mask Deep Conditioner. With raw honey and olive oil this mask will deeply nourish your hair while adding shine and reducing breakage. You can also shop this brand in store at Target, Walmart, Whole Foods, Walgreen's and Sally's Beauty.
Alikay Naturals
Founded by Rochelle Alikay Graham-Campbell and focuses on the use of natural and organic ingredients that will help nourish your hair from the inside out. These products are free from alcohols, petroleum, parabens, mineral oils, sulfate and silicones. Manufactured and sold in the US you can find these products at Sally Beauty Supply, Rite Aid, Bed Bath and Beyond-Harmon, Kroger, Target, Meijer, Face Values and CVS. This product is also available worldwide in such countries as France, Bermuda, Jamaica, Netherlands, and the United Kingdom to name a few. I recommend Alikay Naturals Aloe Berry Style Gel, 8 Ounce. This medium hold gel keeps hair in place and moisturizes at the same time.
Kinky-Curly
Founder Shelley Davis is bringing you this line of cruelty free, as well as petroleum, paraben, alcohol, silicone, and mineral oil free products. The company's aim is to moisturize and strengthen hair and even give hold without drying your hair out. Kinky-Curly is available at Whole Foods and Target. I recommend the Kinky-Curly Knot Today Leave In Conditioner/Detangler – 8 oz which is designed to smooth the cuticle and remove tangles.
Mixed Chicks
Founded by two "mixed chicks", Wendy Levy and Kim Etheridge, who wanted to create a line of products that catered to multi-ethnic hair. Knowing the struggles of finding products that would work on their multi-textured hair they wanted to create something that would work for those who couldn't be placed into a single hair type category. And that they did- they created a line that works for those with curls, coils and waves and whatever falls in between. They not only have products for adults (male and female) but for kids as well. I recommend Mixed Chicks Kid's Quad Pack – Shampoo, Conditioner, Leave-in Conditioner, Tangle-Tamer, 8 fl.oz each.
Taliah Waajid
This brand is the namesake of it's creator and owner Taliah Waajid who has been involved in natural hair care since the age of 14. Taliah went on to become a cosmetologist before making the transition to creating and manufacturing her own brand. She was the first to offer a complete line of natural, chemical-free hair care products. She has paved the way for many to follow suit while expanding her line to it's now 4 collections. The Taliah Waajid brand focuses on Natural Hair Care, Curly Hair Care, Protective Styling and Children's Hair Care.
There is also a men's line called Uncle Jimmy's Products named after her favorite uncle. The men's line focuses on hair, beard and body. I recommend Uncle Jimmy Products Beard GRO Balm 2 oz. From the Taliah Waajid line I recommend Taliah Waajid African Healing Oyl 8oz for hair and body. You can also shop for these products at Walmart, CVS, and Sally Beauty.
Mayvenn
Sometimes you don't have time to style your own hair or are preferential to weaves and wigs. Well then you definitely need to check out Mayvenn which is the largest black owned hair extension company in the U.S. Founder Diishan Imira grew up watching hair stylists in her family use and install hair extensions and wigs. What she also noticed is that these products came from sources outside of the black community. She wanted to change that and so she created her own company to fill the need. Mayvenn offers handmade custom wigs as well as quality hair bundles. The company has recently launched the Mayvenn services program. This program offers free installation by a local stylist with the purchase of any 3 bundles, closures and frontals from Mayvenn. You can find out more about this company and support the business at https://shop.mayvenn.com.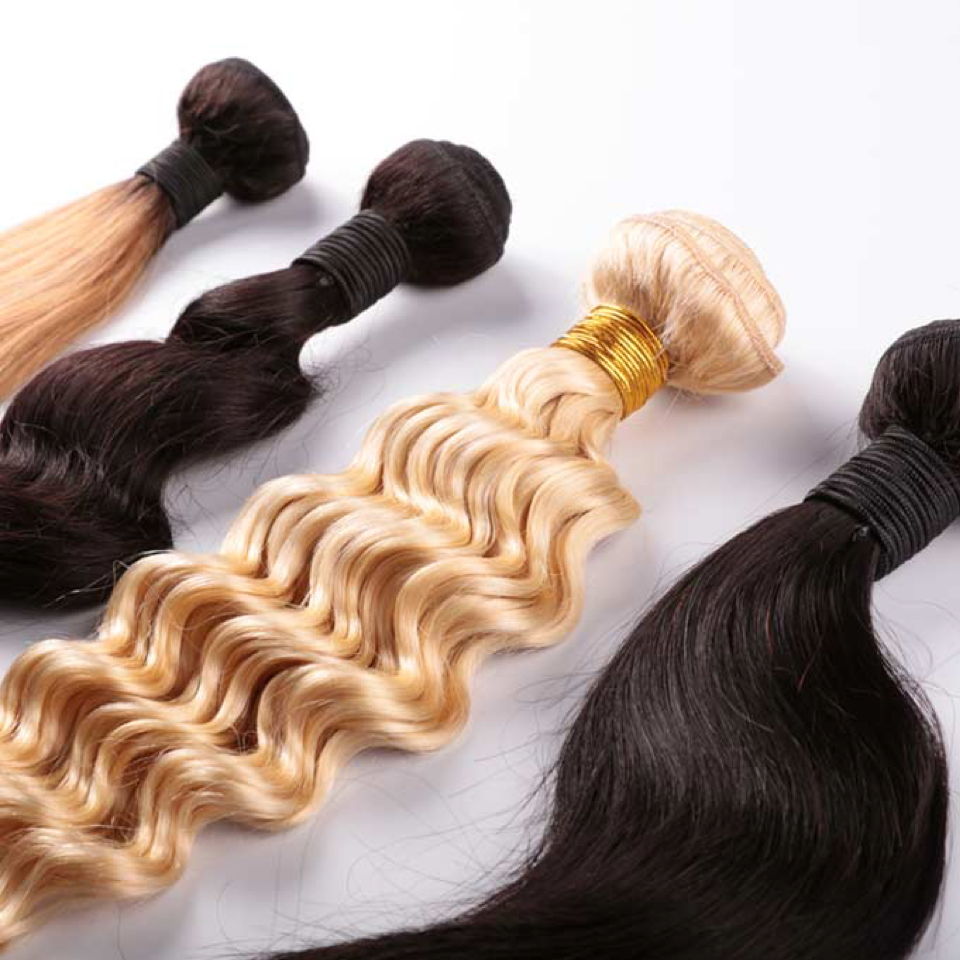 Author: